UCB/UCSF Center for Global Health Delivery, Diplomacy, and Economics (CGHDDE)
CGHDDE brings together faculty, researchers, and experts from across UC Berkeley and UC San Francisco organizations, Centers, and Units around synergistic efforts to improve global health through Implementation Science, with a focus on Delivery, Diplomacy, and Economics.
Leadership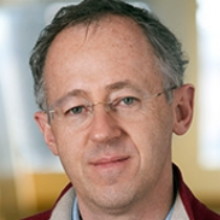 Health Economics
Health Policy
HIV/AIDS
Training & Capacity Building
Implementation Science
Dr. Stefano M. Bertozzi is dean emeritus and professor of health policy and management at the UC Berkeley School of Public Health. Previously, he directed the HIV and tuberculosis programs at the Bill and Melinda Gates Foundation. Dr. Bertozzi worked at the Mexican National Institute of Public Health as director of its Center for Evaluation Research and Surveys. He was the last director of the WHO Global Programme on AIDS and has also held positions with UNAIDS, the World Bank, and the government of the DRC.
HIV/AIDS
Diplomacy
Health Policy
Tuberculosis
Dr. Eric Goosby is an internationally recognized expert on infectious diseases who has participated in program and policy development at the highest levels of government. He was the founding director of the Ryan White CARE Act in 1991 and subsequently served in the Clinton Administration to expand the program considerably.  As Global AIDS Coordinator under President Barack Obama, he was responsible for implementing the President's emergency Plan for AIDS Relief (PEPFAR).
Health Economics
Health Policy
James G. Kahn, MD, MPH is professor in the Philip R. Lee Institute for Health Policy Studies, Global Health Sciences (GHS), and the Department of Epidemiology and Biostatistics at UCSF. He is the founder and director of the UCSF Global Health Economics Consortium (GHECon). Dr. Kahn is an expert in cost-effectiveness analysis and associated methods of decision analysis, systematic review, meta-analysis, and costing.