Berkeley Interdisciplinary Migration Initiative
Globally, 244 million people have left their birthplace and live in another country. Locally, more than one in four Californians are immigrants. Our interdisciplinary network of researchers places the social, political, legal and economic dynamics of immigration in the Bay Area within global trends of economic mobility, forced migration and family reunification. We seek a holistic picture of migration that embraces new data-gathering technologies as well as embedded, on-the-ground fieldwork, and which draws on the expertise of faculty, students and the communities we study.
Leadership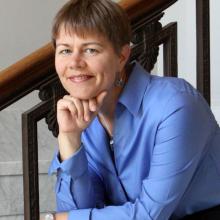 Migration
Qualitative Methods
Irene Bloemraad (Ph.D. Harvard; M.A. McGill) is Professor of Sociology and the Thomas Garden Barnes Chair of Canadian Studies at Berkeley. She is also the founding Director of the Berkeley Interdisciplinary Migration Initiative.  In 2014-15, she served as a member of the U.S. National Academies of Sciences committee reporting on the integration of immigrants into American society.