Supporting Youth at Risk of Commercial Sexual Exploitation
Research has shown that youth who have experienced commercial sexual exploitation (CSE) often have histories of homelessness, contact with the juvenile justice, and / or involvement in the foster care system. A major gap in supporting youth at risk of CSE is the dearth of safe and supportive housing options designed to meet their unique needs. Key challenges include a lack of available shelter and residential care beds, restrictive policies that prohibit youth from returning to shelters and foster care placements after leaving, and a lack of foster caregivers with the knowledge, training and skills required to support youth who have experienced complex trauma. In addition, rigorous evaluations of interventions serving youth at risk of CSE are extremely limited.
To address this gap, the Health and Human Rights Program is partnering with the San Francisco Department on the Status of Women, Freedom Forward, Family Builders, Huckleberry Youth Programs, and WestCoast Children's Clinic to develop and evaluate a new model of home-based foster care pilot for youth who are at risk of commercial sexual exploitation (CSE). The Family and Me (FAM) pilot will provide youth with placement in a home setting with highly trained foster caregivers, specialized support services, support in building healthy adult and peer relationships, and access to secondary caregivers offering support and an alternative place for youth to stay for short periods of time. 
The Health and Human Rights Program, will lead the independent, in-depth evaluation of the family-based foster care pilot. The evaluation will use a longitudinal, mixed-method design to evaluate intervention processes and changes in outcomes for both youth and caregivers over time. Through rigorous evaluation and development, this project aims to develop foster care model that can be replicated throughout California.
FAM is part of the SF Support, Opportunities, and Lifelong relationships (SF SOl) Collaborative, a three-year initiative funded by the California Department of Social Services to develop a continuum of care designed to support youth impacted by commercial sexual exploitation and trafficking.  
UC collaborators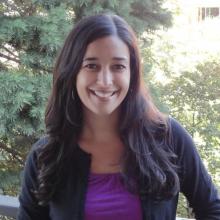 CGHDDE Title
Director of the Health & Human Rights Program at the Human Rights Center
Primary Affiliation
UC Berkeley Human Rights Center
Funder
Key Partners