UCSF East Africa Preterm Birth Initiative
PTBi-EA is a multi-year research partnership comprising UCSF, Kenya Medical Research Institute (KEMRI), University of Rwanda, Rwanda Biomedical Center, and Makerere University in Uganda. We are generously funded by the Bill & Melinda Gates Foundation.
Leadership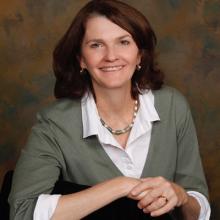 Maternal Newborn Child Health
Dr. Dilys Walker works jointly in the Obstetrics and Gynecology and Global Health Sciences Departments at UCSF. Dr. Walker is also affiliate faculty at UC Berkeley and a visiting Professor in Reproductive Health at the National Institute of Public Health in Mexico. Her principal research involves implementation trials addressing issues related to quality of antenatal and obstetric care, designing and implementing innovative provider training strategies using highly realistic simulation and team-training as well as group models of antenatal care. Dr.