UCSF Bixby Center for Global Reproductive Health
The UCSF Bixby Center advances reproductive health policy and practice worldwide through research, training and advocacy.
There are 3 billion women, men and adolescents of reproductive age worldwide facing challenges to their sexual and reproductive health. Research is urgently needed to develop new and improved solutions to the world's most pressing reproductive health needs.
Since the Bixby Center's founding in 1999, our research has changed policy, clinical care and laws for the better. Our work informs evidence-based reproductive and sexual health policies, treatment and care guidelines to save women's lives around the world. For example, the Bixby Center has decades of experience in evaluating the safety, efficacy and acceptability of new contraceptives. Our researchers have played a part in testing every contraceptive method currently approved by the US Food and Drug Administration. We also conducted key research allowing emergency contraceptive pills to be sold in the US without a prescription.
Leadership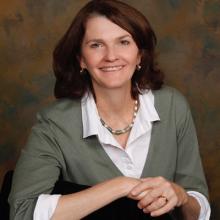 Maternal Newborn Child Health
Dr. Dilys Walker works jointly in the Obstetrics and Gynecology and Global Health Sciences Departments at UCSF. Dr. Walker is also affiliate faculty at UC Berkeley and a visiting Professor in Reproductive Health at the National Institute of Public Health in Mexico. Her principal research involves implementation trials addressing issues related to quality of antenatal and obstetric care, designing and implementing innovative provider training strategies using highly realistic simulation and team-training as well as group models of antenatal care. Dr.