Proctor Foundation
The Francis I. Proctor Foundation for Research in Ophthalmology is an internationally renowned, privately endowed organized research unit at the University of California San Francisco. The Foundation is dedicated to research and training in infectious and inflammatory ocular diseases, and the application of this research to the prevention of blindness worldwide. It is recognized as the preeminent center in the world for this discipline.
The activities of the Foundation include fellowship training, faculty research, medical group practice, clinical diagnostic laboratory, and international research and training.
The Foundation is supported by endowments, research grants, private donations, and clinical practice income. It is administratively and functionally distinct from the Department of Ophthalmology at UCSF.
Leadership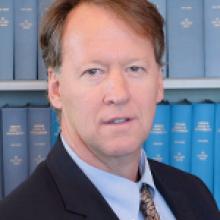 Infectious Diseases
Global Health Development
Community Health Sciences
Dr. Lietman is investigating what community treatment strategies are most effective in eliminating trachoma. He and Dr. Porco are constructing mathematical models to determine who within communities needs to be targeted, how often communities need to be treated, and whether the World Health Organization's antibiotic treatment program is in danger of generating significant drug resistance. He and Dr.