Institute of Urban and Regional Development
IURD MISSION
Through collaborative, interdisciplinary research and practice, IURD supports students, faculty, and visiting scholars to critically investigate and help improve processes and outcomes that shape urban equity around the world.
IURD GOALS 
The future of IURD will be to position itself as a global leader in research and policy that aims to answer how 21st century urbanization and cities can be the sites of innovation and opportunity, sustainability and democracy, health and social justice. - Director Jason Corburn
Advancing multidisciplinary, collaborative and action-oriented urban research and policy analysis that addresses urban issues, not just analyzes them.
Acting as the intellectual hub on the UC Berkeley campus for all things 'urban equity'
Building long-term, university-community action-research partnerships (avoiding the 'extraction' model of research)
Establishing and fostering a vibrant network of researchers, community partners & policy makers to support leadership & innovation for urban equity
IURD & URBAN EQUITY 
We define urban equity as focused efforts to address avoidable inequalities by targeting resources and improvements for populations and places that have experienced socioeconomic, racial, gender and/or other injustices. 
 
Leadership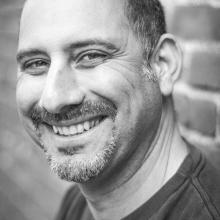 Community Health Sciences
Environmental Health
City Planning
Jason Corburn is a Professor in the Department of City and Regional Planning and School of Public Health. He directs the Institute of Urban and Regional Development and the Center for Global Healthy Cities at UC Berkeley. He also co-directs the joint Master of City Planning (MCP) and Master of Public Health (MPH) degree program at UC Berkeley. His research, practice, and teaching focus on urban health in the US and globally.